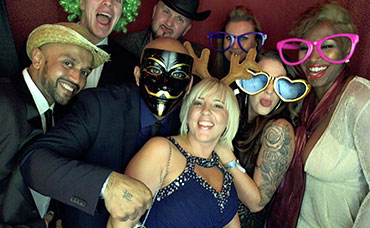 Good Afternoon
Just wanted to send over a big thanks from all of us at Winn & Coales for your photo booth at our event.
With only a few days notice you were able to provide an excellent photo booth and I really am impressed with the minimal effort that it took to book and coordinate the hire of the photo booth. I think it was one email and one phone call and everything was sorted! As the event organiser I couldn't have been more impressed and everyone here has been raving about how good it was. I've already had requests for us to have you again next year and people asking me for your details so they can look to book you for their own events.
I also have to give huge praise and thanks to the photo booth attendant – very professional and extremely friendly and set the photo booth up very quickly and quietly so as not to disturb our dinner.
The photo booth was definitely a big part in the evening being as much of a success as it was so thanks again.