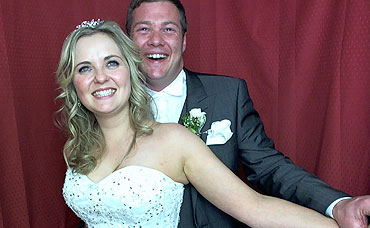 Lympne Castle,
Lympne, Kent CT 21 4LQ
Wedding Photo Booth Hire
We had great pleasure in supplying a photo booth to capture some really great moments. All the best pictures went in to their wedding guest book which was part of the wedding package. The venue itself was a picturesque medieval castle just outside the small village of Lympne, Kent.